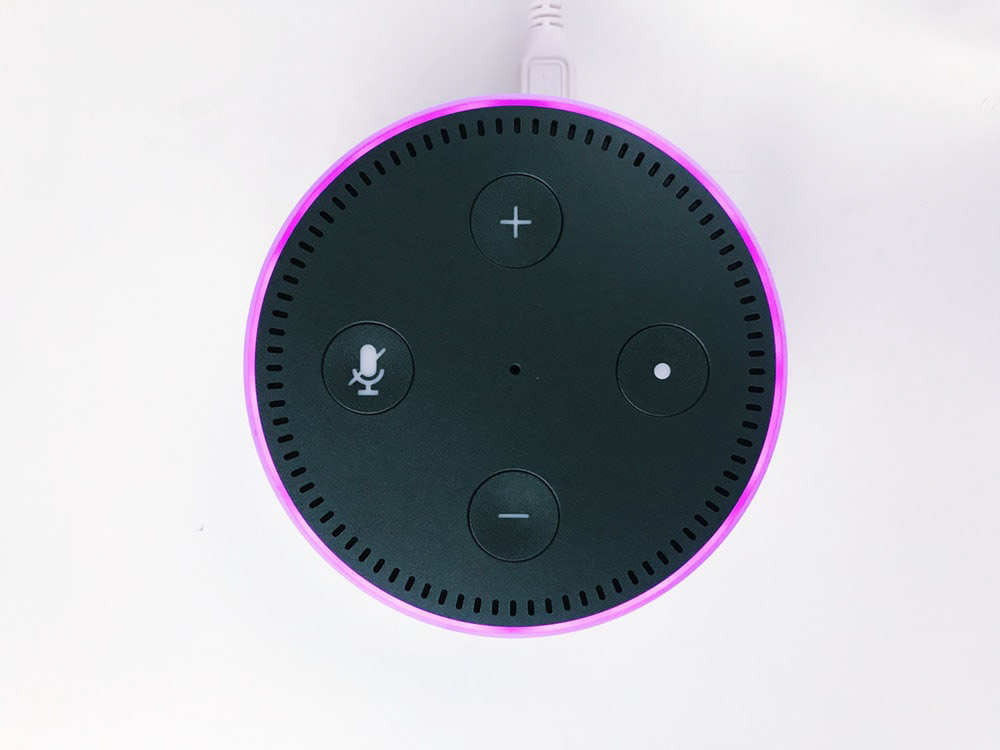 Empathy to Domestic Help: Technology is becoming more Human
Technology, and more importantly, AI have become an integral part of daily life. Through the rise of basic communication and interaction with self-service machines in supermarkets to AI-powered virtual assistants such as Siri and Galaxy, automated information and assistance are at our beck and call. AI is even becoming prominent in fields once the province of humanity alone. Modern human existence is intrinsically interlinked with our digital counterparts. What was once science fiction has become reality, from the creation of music and fashion trends to  healthcare advice--Black Mirror writers take note. 
So how does the concept of a device that can read human emotions and assess your current mental state grab you?
'Dylan', the new AI, 'emotion-recognising' wearable is a collaboration between Lab126 and Amazon's hardware division (developers of Fire Electronics and Echo smart speakers) and Amazon's software division (the voice development team behind Alexa). As reported by Bloomberg, according to "documents and a person familiar with the program", Dylan, currently in early beta testing, can discern the wearer's emotional state from the sound of his or her voice. 
The current model of this device is a voice-activated, wrist-wearable tech gadget, complete with a microphone and speakers and designed to be paired with a smartphone app. The device provides detailed information on the wearers emotional being: "joy, anger, sorrow, sadness, fear, disgust, boredom, stress, or other emotional states." Emotion recognition is part of the patent for Alexa, the previous voice-pattern-analysis incarnation, and will potentially be built upon, enabling Dylan to advise the wearer on a course of action in response to his or her mental state. It is unclear whether this wearable is fully "trained" and encoded after purchase and therefore specific to the wearer or whether emotion recognition is part of a more comprehensive, generic range of vocal pattern understanding.
AI technology is becoming so commonplace today that it is easy to forget that behind the mechanics of the systems which weave in and out of daily life there must be an equal system that develops and 'teaches' the gadgets the parameters of specific behaviours and appropriate responses. Behind Alexa, Amazon's human team assesses random individual's voice samples, transcribing and then feeding the information back into Alexa to close gaps in the system's capabilities, capacity, and understanding--AI pedagogy in fact.
Whether individuals are aware that this is a part of the process of AI learning is a matter for further debate and begs the question of whether privacy laws or even ethical and moral codes are being transgressed. Florian Schaub, professor at the University of Michigan and Privacy Issues researcher and speaker states: "You don't necessarily think of another human listening to what you're telling your smart speaker in the intimacy of your home ... I think we've been conditioned to the [assumption] that these machines are just doing magic machine learning. But the fact is there is still manual processing involved."
The recent Amazon re: MARS conference showed Alexa programming developing more 'natural' complex, reactive, and proactive strands of 'conversation'. This goes beyond just the prediction of an end-goal into multiple strand scenarios. And from a commercial perspective where companies are diversifying daily to capture wider markets, it's moving toward pushing advice--and sales. 
"With this new approach, Alexa will predict a customer's latent goal from the direction of the dialog and proactively enable the conversation flow across topics and skills," says Rohit Prasad, Alexa VP and head scientist. "This is a big leap for conversational AI."
Concerns are already being raised about the way Amazon will use the personal information it collects, and Dylan's data evidently has the potential to be utilised by the online sales giant to target their advertising and recommend specific products to suit the apparent needs of the device wearer--at times of heightened emotion.
How these increasingly humanised technological advances are going to be used and whether some of them will even get past the beta phase is unknown. If they support and enrich daily life, then they may well turn out to be a positive addition to the family. Currently, however, it appears that many questions around their development and application need to be resolved. One thing is certain, the technological capacity to recognise a human emotional response is a huge leap and this progress is likely to continue gathering pace. Therefore, the way we understand, view, and manage these new advances will have to run all the faster to keep up. ​​​​​​​