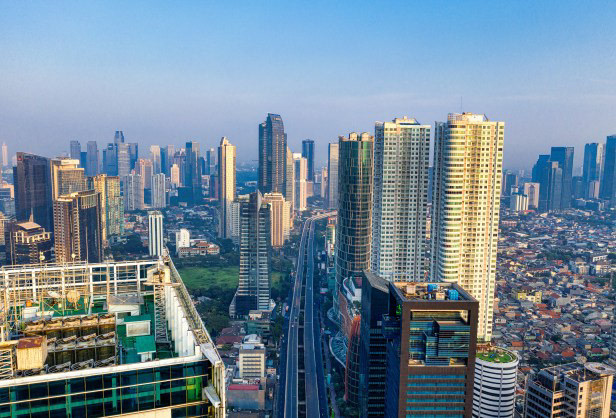 After Go-Jek, is Indonesia gearing up to produce more decacorns?
In the world of big business, the previously considered mythical creature that is the 'unicorn' became the reference for a privately owned startup which has achieved a valuation of $1 billion USD. The unicorn was quickly passed over making way for the decacorn, a startup valued at over $10 billion USD, and the hectocorn, valued at over $100 billion USD. And all myths aside, these classifications have become startlingly commonplace. There are currently 357 companies in the 'Global Unicorn Club', according to CBInsights, with a total valuation of $1,116 billion USD. Four of the featured companies hail from Indonesia and specialise in the on-demand marketplace, travel tech, and commerce fields. By all predictions, several more startups are lining up at the starting gate.
The focus for businesses is no longer to achieve the meagre feat of $1 billion USD, but to reach the prestigious 'decacorn' status (D Status), but even this astronomical figure is becoming ever more attainable and less satisfying. Global and local trends are conspiring to create the bedrock from which these businesses can grow--and not just grow in isolation, but flourish, in herds.
The speed at which Go-Jek has achieved these lofty heights is a surprise to many and an indication, incitement, and testament to what is achievable in the region at this time. The increase in mobile penetration, the booming economy, and Internet use all contribute to these companies' success. Go-Jek started life as a ride-hailing scheme and has developed into a $10 billion USD, multi-faceted concern, using 'smart app' technology. Technology has helped these companies make getting from A to B far easier, far quicker and they now deliver fast food to you as often as delivering you to your destination.
Born From the "Thinkubator"
The development of FinTech in the region is a boon and has the capacity to propel tech dominant startups into strong financial positions which will excite investors. The development and use of tech by one startup typically convinces its competitors to make the effort, as they see and copy different strategies. The potential for an explosion of growth across the arena is high, especially as the number of smartphone users continues to grow and platforms evolve to meet customers' needs.
Recent developments in FinTech aside, the current terrain which the Indonesian startup giants are traversing has been somewhat levelled by the wading in of Grab in its mission to seek new innovation and tech talent in the region. "Thinkubator" is a collaboration between Grab and five government ministries and agencies in Indonesia. Through this alliance, Grab has expressed its desire to support the region's tech ecosystem. This sort of high-level engagement, interest, and potential channel for finance cannot fail to enervate the territories' startups and excite investment.
As part of his statement regarding Go-Jek's move to decacorn status, Ignatius Untung, Chairman of Indonesian E-Commerce Association (idEA), commented that the unicorn startup, Tokopedia, is following this trajectory and will likely achieve decacorn status in the very near future. Tokopedia and Traveloka, are already moving up the ranks with valuations of $7 billion and $2 billion USD respectively. Without naming any specific companies, Untung stated that he believes that there will also be a number of new unicorns in the fields of e-commerce, travel, and healthcare birthed in the country in the not too distant future. 
The Daily Social recently reported at least 51 separate investments into Indonesian startups in 2018. Included in this were 20 transactions of seed funding, with 14 of Series A funding, and 11 of Series B funding, totalling $274 million USD. This figure does not include funding received by the current cohort of unicorns.
Google and Temasek's 2018 'e-Conomy' report into projected growth states they expect the Southeast Asian Internet economy to reach $240 billion by 2025. The earlier 2017 report, had to be revised to reflect an e-Conomy growth estimate from $50 billion USD to $53 billion USD, showing just how fast the sector is moving.
All in all, it appears that Indonesia has not only the ability to surpass its projected growth trajectory but transcend it. The development of tech, interlinked with an acute awareness of customer needs, will continue to drive companies into the diversification of their services. Subsequently, investors will continue to see the potential in the region. The possibilities for Indonesian start-ups are no longer fairy tales and dreams. Unicorns are real and the opportunity to grab the reins of these mythical beasts--and their even larger siblings--are being grasped with both hands.